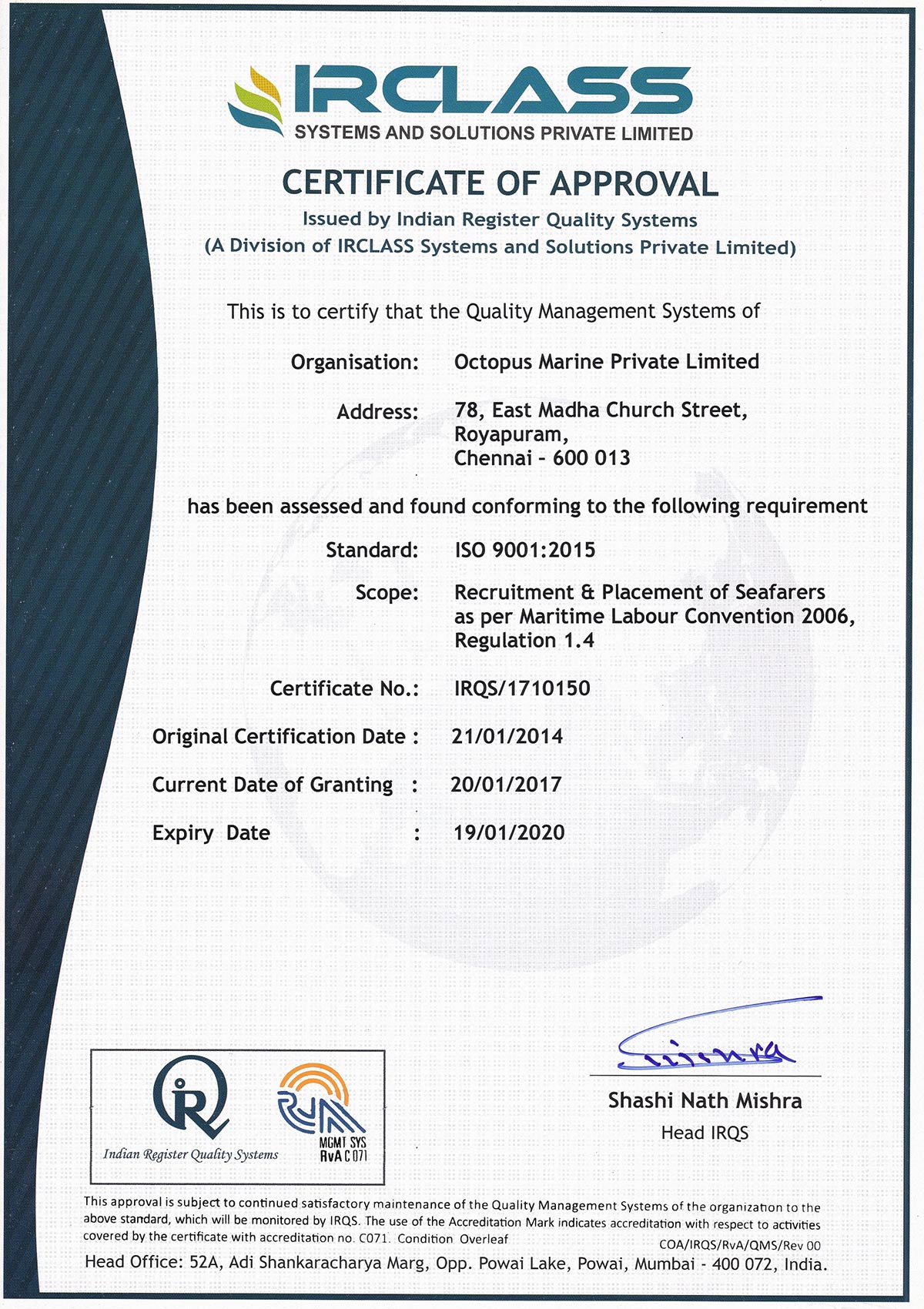 Our Principals are as below
OCTOPUS MARINE (OM) is committed to satisfy its customers by serving them through providing services such as
Heavy duty material handling equipments on hire basis, transportation including odc, for indian & overseas engineering and shipping companies, warehouse facility for customer material parking.
Outsourcing manpower for Indian & overseas engineering and shipping.
OCTOPUS MARINE will achieve the above policy by setting and monitoring measurable quality objectives, appropriately training all employees and continually improving the effectiveness in line with ISO: 9001:2008 quality management system requirements.